Buy and Sell in and around UK Powered by
KC GIRL FRENCH BULLDOG 11 WEEKS YOUNG WAITING 4 U
in Manchester, Greater Manchester
Advertised by THOMAS, a Preloved member since February 2017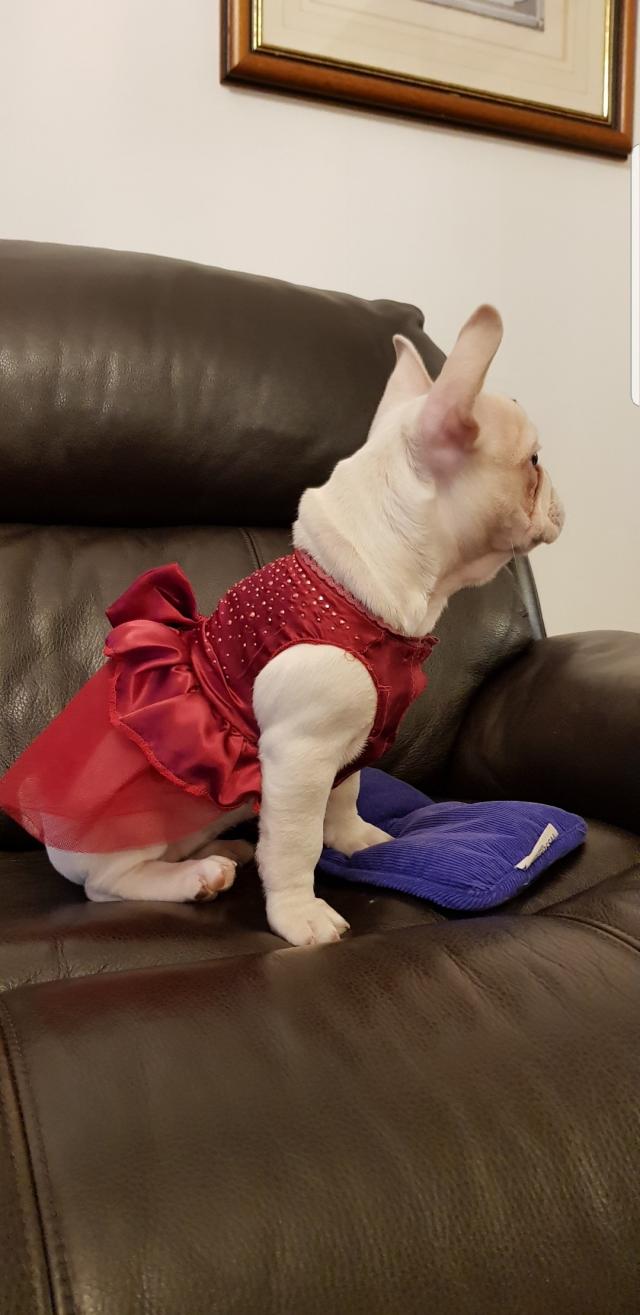 Advert

Details
Item

Price

£3,000

ONO

Breed

FRENCH BULLDOGS

Sex

Female

Current Age

2 months

Ready to Leave

Now

Can be Viewed With

Mother

Kennel Club Registered

Yes - Breed Register

Microchipped

Yes

Neutered

No

Vaccinations

YES

Health Checks

VET CHECKED

Licensed breeder

No

Country of origin

United Kingdom

Country of residence

United Kingdom
Advert

Description

KC QUALITY GIRL FRENCH BULLDOG READY TO LEAVE. I HAVE ONE CREAM GIRL AVAILABLE.
MUM IS FAMILY PET AND CAN BE SEEN WITH THE PUP. The PUPPY WILL LEAVE WITH A KC PEDIGREE FIFTH GENERATION PAPER.
TRANSFER OF OWNERSHIP PAPER. MICROCHIPPED REGISTERED ON THE PETLOG MICROCHIP DATA BASE AND DNA RESULTS. FIRST INJECTION ALLREADY DONE THE SECOND IS THIS SATURDAY 19 OF JANUARY. THE PUP DONT HAVE FLEAS AND IS DE WORMED WITH PANACUR. PUPPY PACK INCLUDING TRAINING PADS, TOYS, TREATS AND FOOD. £3000 ONO.
LIVE CCTV IN OPERATION 24/7 PROPERTY IS ALARMED. NO TIME WASTERS PLEASE...